The cueSHIFT Multi-Disciplinary Module includes a complete form library of standard assessments such as the BIMs, AIMs and PHQ9. Data entered into an assessment can be pulled directly into the cueSHIFT MDS Module when applicable, eliminating double entry and saving staff time.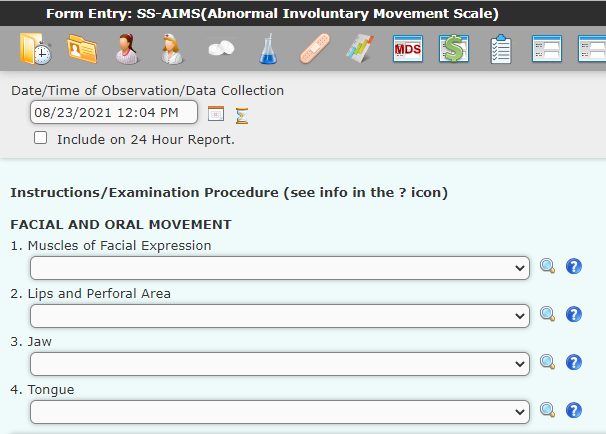 Also, cueSHIFT can complete calculations such as BMI, assessment scores and weight changes.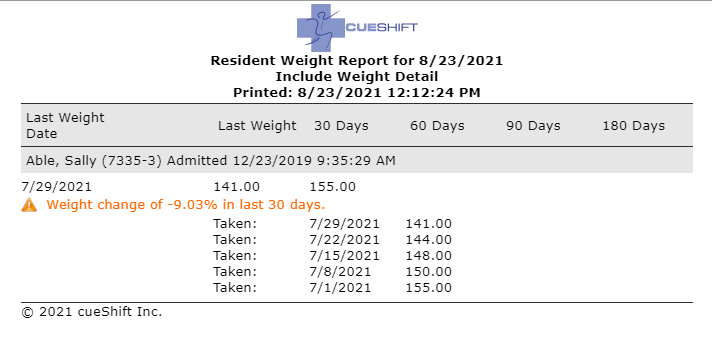 The cueSHIFT Care Plan and Service Plan Libraries allow for a true interdisciplinary approach to planning resident care. Each care plan can be individualized to reflect each resident's unique needs. Also, facilities can add their own care plans to the library for quick and easy use.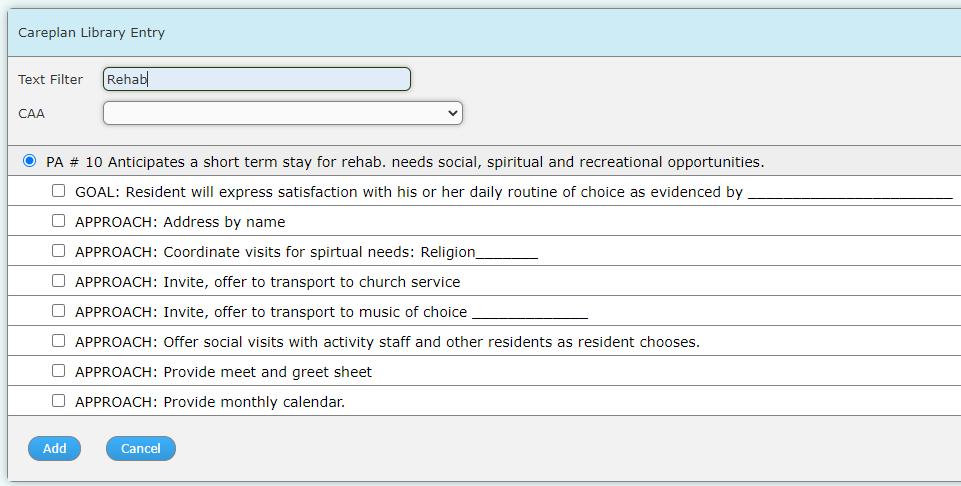 Each discipline can have their current documentation added to the cueSHIFT form library, choose to use cueSHIFT standard documentation or choose to combine both to create a robust resource for documentation.